Kisan Card Registration 2021 Online. Kissan Cards are issued to farmers benefiting from various government programs. It aims to consolidate the recipient's information for the transparent and efficient implementation of these interventions. PITB has developed a digital platform and has provided all district administrations with user logins to enter details of farmers in their jurisdictions.
Kisan Card Registration 2021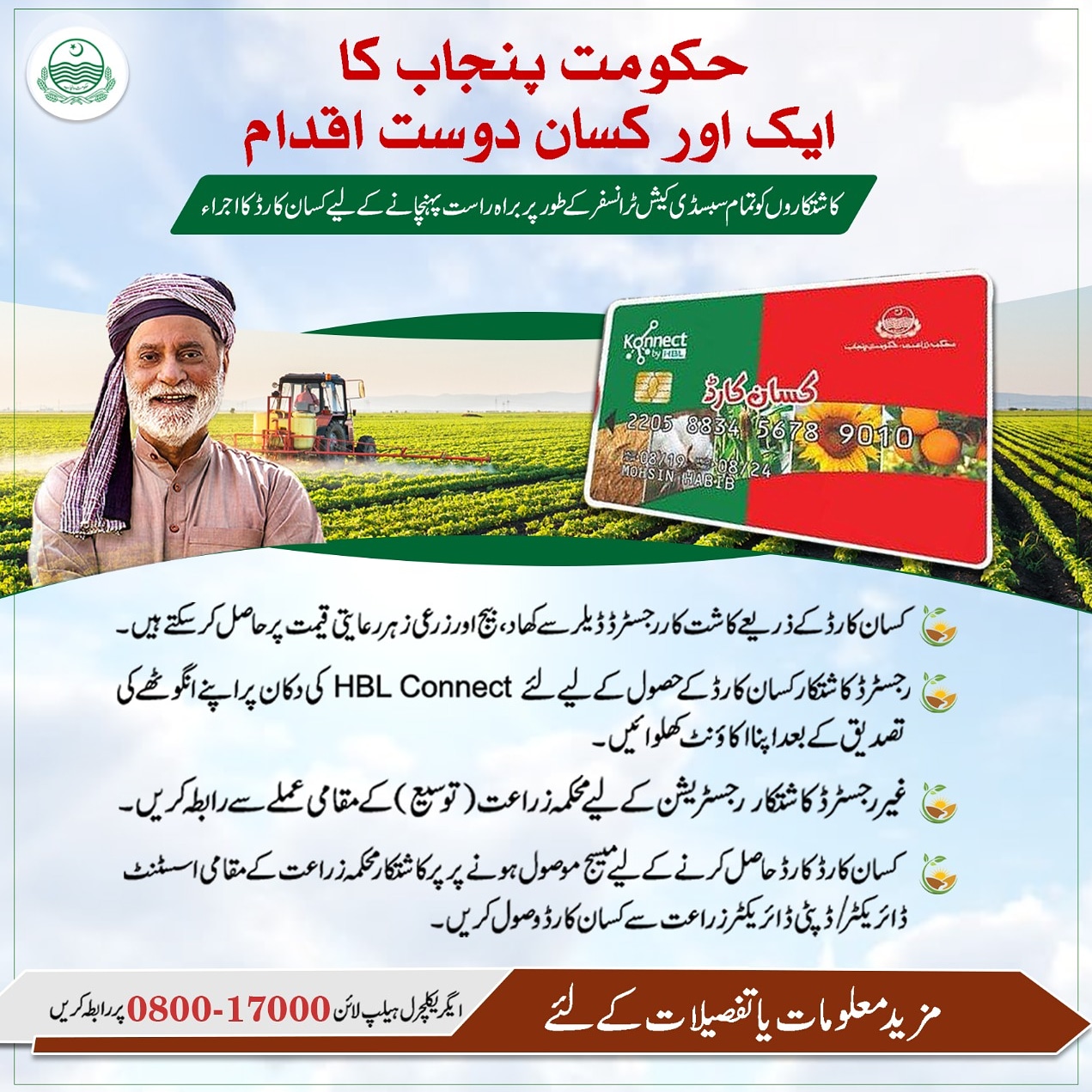 The information added to the system pertains to demographics, contact details, crops and landholding patterns, livestock, irrigation system, and mechanization.
Prime Minister Imran Khan addressing a Kisan card registration Punjab Pakistan, Kisan card distribution ceremony in Multan on 26 April 2021, Imran Khan said that the Agriculture sector is being linked to China–Pakistan Economic Corridor (CPEC) project to facilitate the farming community