Shahad Khane Ke Fayde in Urdu. A healthy mind and body boost up your morale to work more efficiently and effectively. Good health is the driving force that takes you everywhere, keeps you energetic and fresh all the time.
Shahad Khane Ke Fayde in Urdu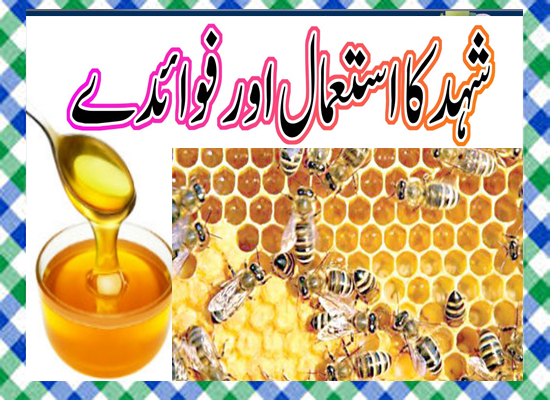 Your healthy lifestyle highly depends on your overall health. Diseases and maladies directly affect a person's steadiness. Stay updated with useful health tips at Urdukitaab.net and keep yourself in the fine fettle.
Naturally fructose and glucose, honey rich in vitamins, minerals, and antioxidants, is the nutritionist's favorite diet. Honey is useful in preventing many types of ailments.
In the past, it has also been used as a medicine for countless diseases and physical and mental distresses, while its taste and taste are also an important reason for its liking and popularity. Here are 10 amazing benefits.