Methi Khane Ke Fayde in Urdu. A healthy mind and body boost up your morale to work more efficiently and effectively. Good health is the driving force that takes you everywhere, keeps you energetic and fresh all the time.
Methi Khane Ke Fayde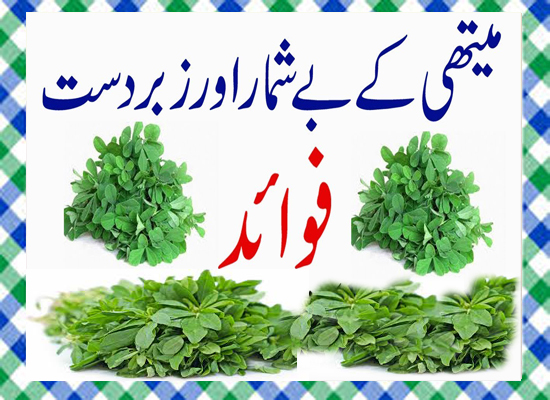 Your healthy lifestyle highly depends on your overall health. Diseases and maladies directly affect a person's steadiness. Stay updated with useful health tips at Urdukitaab.net and keep yourself in the fine fettle.
Combine the fenugreek with potato spinach or add it to the precious fenugreek and spinach meat, it is delicious and its unique aroma enhances the feeling of hunger. For a long time our women have been using fenugreek leaves and its hard seeds for many years, but it is strange that things that have been used in kitchens in the subcontinent for centuries are now being explored by the West. Understand their usefulness.