Hajj 2020 Lucky Draw Result Online. Religious Ministry has announced the Hajj Balloting Results 2020. Federal Minister for Religious Affairs Noor-ul-Haq Qadri announced the Hajj Balloting results in a press conference. The names are picked through transparent balloting conducted by Minister for Religious Affairs and Interfaith Harmony Sahibzada Noor-ul-Haq Qadri, said
Hajj 2020 Lucky Draw Result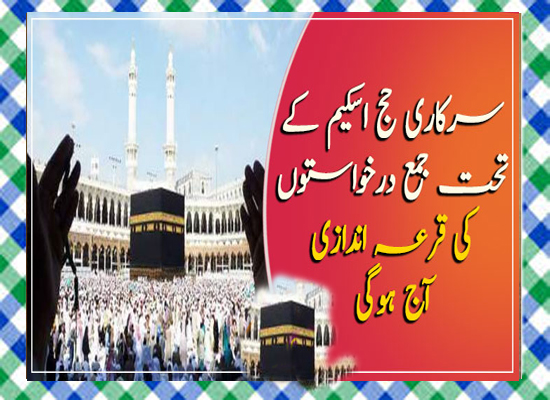 Hajj 2020 Lucky Draw. A total of 1,49,330 applications received under the Government Hajj Scheme. According to the Hajj Policy 2020, initially, 179,210 Pakistanis to perform the sacred religious obligation. Some 10,000 seats under the government scheme reserved for senior citizens. Unsuccessful applicants in balloting continuously for the last three years will automatically be declared successful. 1000 seats are reserved for overseas Pakistanis.
The government Hajj package (per person) is Rs 463,445 for the north region and Rs 486,270 for the south region without Qurbani (sacrifice). However Rs 486,270 and Rs 478,520 for north and south regions respectively with Qurbani.
The successful applicants have already been asked to submit their passports in their respective banks.
The unsuccessful applicants can take their money back from their respective banks as announced by the ministry. A group could consist of only one pilgrim and a maximum of 14 aspirants..